EFFEA TEAM
Get to know the EFFEA Team



Donika Rudi Berishaj, Project Coordinator of European Festivals Fund for Emerging Artists (EFFEA)
donika@efa-aef.eu
Donika Rudi Berishaj is a composer specialized in acousmatic, and electroacoustic music. Her work ranges from compositions for film, dance, and theatre to multimedia installations and performances. Since 2010 she works as Artistic Director of ReMusica Festival – Prishtina International Contemporary Music Festival in Kosovo, where she is responsible for the Festival's artistic vision, planning, and full Festival programme.
As an artist, she is a member of FEBEME – BEFEM (Belgian Federation for Electroacoustic Music) and a member of CEC (Canadian Electroacoustic Community). Her compositions have been performed all around Europe and beyond.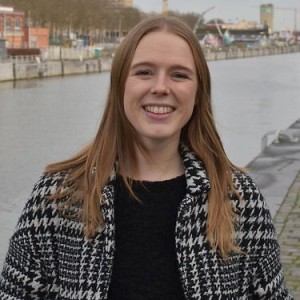 Audrey Brisack, Communication and Network Manager
audrey@efa-aef.eu

Audrey Brisack is EFA's Communication and Network manager. She joined EFA in January 2020, using her capacities to increase the notoriety and visibility of the festivals' network and the projects developed by EFA such as FestivalFinder.eu and Eye-to-Eye, its brand new e-magazine.
Audrey has worked for different international cultural organisations in the communication field since 2012. At iMAL, Brussels' Art Center for digital cultures & technology, Audrey worked on Connecting Cities Network, a European and worldwide expanding project aiming to build up a connected infrastructure of media facades, urban screens and projection sites to circulate artistic and social content. From 2014 to 2019, she was Africalia's communication and fundraising officer, a non-profit organisation working at the crossroads of the development cooperation and arts and culture sectors in different contemporary artistic disciplines. She worked on Africalia's new branding and developed the whole communication and visual identity of Afrique Créative, an incubation project for African cultural entrepreneurs. She is now part of Africalia's board of directors.
Passionate about the arts and all the cultures that make up the world we live in, Audrey is also behind the project "From Athens to Brussels with love". She organises parties that bring artists and people from Greece and Belgium closer together.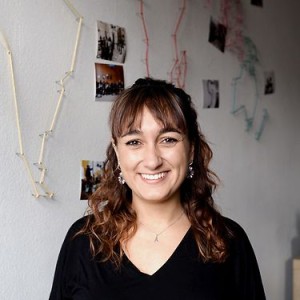 Ana Benavides Otero, EU Projects and Events Assistant
ana@efa-aef.eu
Ana Benavides Otero is EFA's EU Projects and Events Assistant. Ana holds a Bachelor of Modern Languages, Culture and Communication and she is currently finishing the Erasmus Mundus Master of Euroculture: Society, Politics and Culture in a Global Context. Throughout her studies, she has been greatly involved in different international projects. She believes that culture reflects our identity and festivals are about sharing culture and by sharing it we create a more solidary and understanding world. For this reason, she considers access to culture and arts an important and irreplaceable Human Right that needs to be provided to everyone without exception.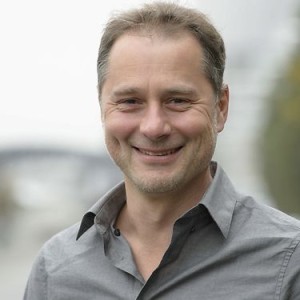 Gert Naessens, Business Development Director
gert@efa-aef.eu
Gert Naessens is Business Development Director of the European Festivals Association (EFA). He builds relations with strategic partners and acts as a project manager in EFA's initiatives. He had a leading role in the coordination of Europe for Festivals, Festivals for Europe (EFFE) and manages the digital platform FestivalFinder.eu. Gert also oversees, monitors and controls the financial and administrative operation of the organization.
Prior to joining EFA in 2006, he was for 5 years the General Manager of the Openbaar Entrepot voor the Kunsten (OPEK), a historical building in the Belgian university town Leuven, that houses seven art organizations, known in Belgium in the field of theater, dance and art education. In that position he was responsible for the overall management of the activities, the public relations as well as some large public festivals.
For the 5 years prior to OPEK, Gert was responsible for the marketing and communication of the Music Department of the Centre for Fine Arts in Brussels (BOZAR). In this position he also built his international network through embassies and cultural institutes.
During a former career in the IT-sector as a Business Developer, Gert has always been devoted to arts, as a violinist, traveling all over the world, and as the president of the contemporary music ensemble 'Het Collectief'.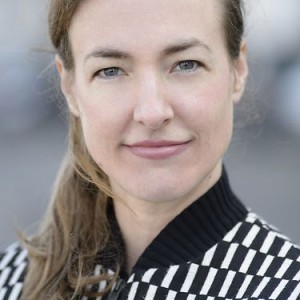 My main ambition with EFA is to create a sense of collaboration and interaction between the people involved in it; the ones who make our festivals vibrant everywhere, who shape festival life with their questions, ideas, proposals, and insight into the arts and the world. As a team, we are a service provider for festivals, bringing together views and opinions so that they can be discussed openly.
Kathrin Deventer is the Secretary General of the European Festivals Association (EFA). Kathrin is a Co-founder and Board member of the European House for Culture, an initiative of EFA, a member of the Strategy Group of "A Soul for Europe", co-initiator and board member of The Festival Academy (TFA) and launched with EFA the new programme for arts festivals EFFE – Europe for Festivals, Festivals for Europe including its FestivalFinder.eu, EFFEA - the European Festivals Fund for Emerging Artists, as well as Perform Europe with a constoritum of partners under the lead of IETM.
She served as a member of the Culture Committee of the EU's "New Narrative for Europe" project. She has a special interest in culture and its role in civil society engagement and issues connected to the recognition of the importance of culture in society. She believes in a cultural Europe which emerges from responsibilities and interactions between people and organisations from all sectors in society.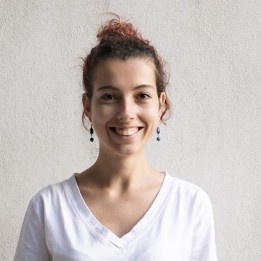 Luana Santos, Communication and Administration Assistant
luana@efa-aef.eu
Festivals provide unique opportunities for embracing and fostering creativity and creating lasting connections and memories. Being able to witness projects take off and evolve into magical, unique events that hold the potential to raise public debate, address major socio-economic, environmental and political issues motivates me to be involved in this field.
As EFA's Communication and Administration Assistant, Luana Santos is committed to contributing to the festivals' network initiatives such as the European Festivals Fund for Emerging Artists, FestivalFinder.eu, Eye-to-Eye, EFACast, and others.
Following a Bachelor's in Audiovisual and Multimedia, Luana completed a Master's in Sound and Image. While doing her Master's, she was actively involved in the production and communication of music, street theatre and film festivals in Norway, Poland and Portugal. She was a research assistant in the project HAC4CG – Heritage, Art, Creation for Climate Change. Living the city: catalysing spaces for learning, creation and action towards climate change at the Research Center for Science and Technology in the Arts (CITAR). Her practice and research interests cross the areas of arts, technology and ecology.




Eleni Dimakou, research trainee
I have always been a festival enthusiast because I believe the way people connect with each other and with the arts in that context is very unique. Festivals create safe spaces where you can be free to explore and enjoy the performances, the music, the food. It is interesting to me to study and research the aesthetic experiences created in a festival and the relations between the artistic community and the audience.