THE JURY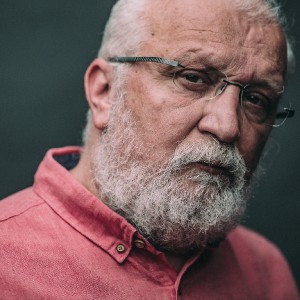 Haris Pašović, Theatre/film director - Bosnia and Herzegovina, chair of the Jury (EFFEA Call#1 & Call#2)

Haris Pašović, a multiple-awarded director, made his name in the late 80s with his landmark theatrical production in Belgrade of Wedekind's "Spring's Awakening". When Sarajevo fell under the Siege, Pašović returned to the city. During this dramatic period, he directed plays and created the first Sarajevo Film Festival themed "Beyond the End of the World". His feature documentary "Greta" about Greta Ferušić, a survivor of the Auschwitz death camp and the Siege of Sarajevo, was shown at the New York Jewish Film Festival at the Lincoln Centre and other festivals around the world. His shows were played at many famous theatre festivals. He directed, among others, also "Hamlet" and "Romeo and Juliet" by William Shakespeare; "Faust" by different authors; "Nora" by Henrik Ibsen; "Conquest of Happiness" by Bertrand Russell and most recently "Mephisto" by Klaus Mann. He is an artistic director of the East-West Centre Sarajevo. Pašović is a professor of directing at the Performing Arts Academy Sarajevo and "Arts and Leadership" at the IEDC Bled School of Management in Slovenia.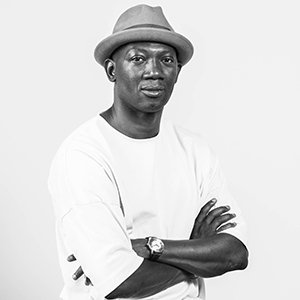 Serge Aimé Coulibaly, Choreographer, Dancer - Burkina Faso (EFFEA Call#2)
Serge Aimé Coulibaly is a dancer and choreographer from Burkina Faso. He was born in Bobo Dioulasso, and has worked in Europe and the rest of the world since 2001. His inspiration is rooted in African culture and his art is committed to the necessity of powerful contemporary dance. Since he set up his Faso Dance Théâtre company in 2002, Serge Aimé Coulibaly has been exploring complex themes, with the desire to offer young people a genuine positive dynamism. His productions have been presented in many theatres all over Europe and Africa and also been invited to several festivals. These include WAKATT (2020), KIRINA (2018), Kalakuta Republik (2016), Nuit Blanche à Ouagadougou (2014), Fadjiri (2013), Khokuma 7° Sud (2011), Babemba (2008), Solitude d'un Homme Intègre (2007), A Benguer (2006), ET Demain..(2004), Minimini (2002).
To provide a place for experimentation and concrete reflection for his creations and his concept of artistic commitment, Serge Aimé Coulibaly set up Ankata in Bobo Dioulasso, Burkina Faso: an international laboratory for research and production in the performing arts. It's open to everyone and is a cross- roads for exchanges between different continents, disciplines and communities with the common aim of inventing the future.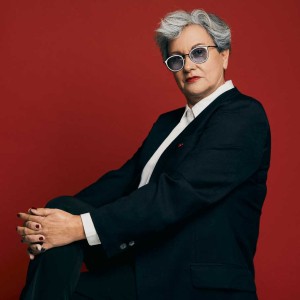 Monique Veaute, Artistic Director of Festival dei Due Mondi - Italy (EFFEA Call#1 & Call#2)

If one had to summarise Monique Veaute's personality with one word, it would probably be 'curiosity'. In 1982, she founded and directed the Music section of the Paris Biennale and helped create the Strasbourg Music Festival. She founded the Villa Medici Festival in Rome two years later. Honorary president of the Fondazione Romaeuropa and formerly general director of Palazzo Grassi in Venice, she was appointed artistic director of the Festival dei Due Mondi in Spoleto in 2020. She has created a number of interdisciplinary arts programmes for this year's programme, organising them around three main themes: the music of the Two Worlds, the voice of women and new ways of presenting music and dance.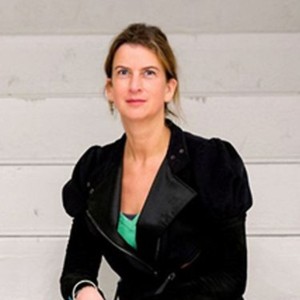 Emily Ansenk, General Director of Holland Festival - The Netherlands (EFFEA Call#1 & Call#2)
Emily Ansenk is an art historian and is the director of the Holland Festival since 2019. From 2008 to 2019 she was the director of the Kunsthal Rotterdam. And previously the founder and director of the private Frisia (later Scheringa) Museum in Spanbroek in the Dutch province of North Holland (1996-2008). As director of the Holland Festival, Ansenk is responsible for its policy, strategy, artistic direction, programming, organisation, and finance.
Holland Festival is the largest international performing arts festival in the Netherlands and one of the oldest festivals in Europe. The festival was established in 1947 and celebrated its 75-year anniversary in June 2022. Artistic renewal, innovation and experimentation are core values of the Holland Festival. The festival presents ground-breaking shows by creators from all over the world and new developments in the performing arts.
Ansenk is a member of various art committees and juries, such as the Sacha Tanja Medal jury. She chairs the Henri Winkelman Award jury and is a vice chair of the Supervisory Board of the National Maritime Museum. She is also on the board of the Job Dura Charity Foundation and the Ron Mandos Young Blood Foundation for emerging artists. In 2016 she participated in the Getty Leadership Programme at Claremont University in Los Angeles and participated in Tafel Next sessions for supervisors and commissioners at DeNieuweCommissaris.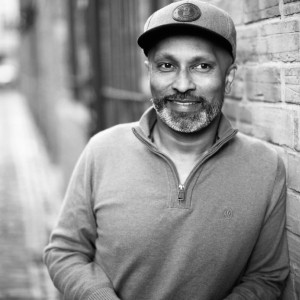 Akram Khan, Artistic Director, Choreographer, Dancer - United Kingdom (EFFEA Call#1)

Akram Khan is one of the most celebrated and respected dance artists today. In the last 22 years he has created a body of work that has contributed significantly to the arts in the UK and abroad. His reputation has been built on the success of imaginative, highly accessible and relevant productions such as Jungle Book reimagined, Outwitting the Devil, XENOS, Until the Lions, Kaash, iTMOi (in the mind of igor), DESH, Vertical Road, Gnosis and zero degrees.Khan has been the recipient of numerous awards throughout his career including two Laurence Olivier Awards, the Bessie Award (New York Dance and Performance Award), the prestigious ISPA (International Society for the Performing Arts) Distinguished Artist Award, the Fred and Adele Astaire Award, the Herald Archangel Award at the Edinburgh International Festival, the South Bank Sky Arts Award and nine Critics' Circle National Dance Awards. Khan was awarded an MBE for services to dance in 2005. This year he was announced as the new Chancellor of De Montfort University, and he is also an Honorary Graduate of University of London as well as Roehampton and De Montfort Universities, and an Honorary Fellow of Trinity Laban. Khan is an Associate Artist of Sadler's Wells and Mountview Academy of Theatre Arts, London as well as Curve.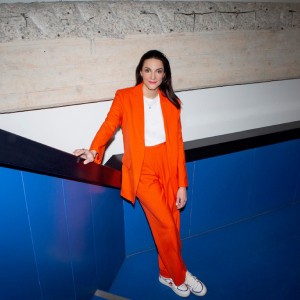 Katerina Evangelatos, Artistic Director of Athens Epidaurus Festival - Greece (EFFEA Call#1)

Katerina Evangelatos is an acclaimed stage director for Τheatre and Opera and has been appointed Artistic Director of the Athens Epidaurus Festival initially with a three-year tenure which was renewed until 2025 (2019-2025). Under her direction, the Festival focuses on large scale international co-productions and world premieres, as well as on innovative dramaturgic approaches to ancient greek drama, enlarging audiences and attracting young spectators.
She has directed over 20 Theatre and Opera productions at major cultural organisations in Greece and abroad, including the National Theatre of Greece, the Athens Epidaurus Festival, the Onassis Stegi, the Greek National Opera, the Stavros Niarchos Foundation Cultural Centre, the Perm Opera and Ballet Theatre in Russia, and the State Theatre of Augsburg in Germany.
For her productions she has received numerous awards. Her opera production The Tales of Hoffmann (Perm Opera Theatre, 2015) was nominated for 9 Golden Mask Awards, the most prestigious award in Russian theatre, including those for Best Opera Production and Best Director.
Evangelatos is consistently active in theatre education with a focus on ancient drama and has been invited to give seminars and lectures both in Greece and abroad (NYU in New York, University of Athens, Harvard University in Athens, National Theatre of Greece, etc).
THE GRAND JURY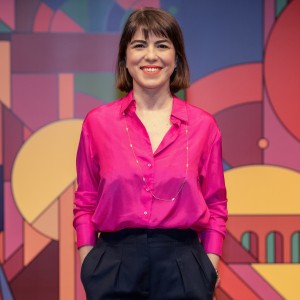 Efruz Çakırkaya, Artistic Director of Istanbul Music Festival - Turkey

Efruz Çakırkaya is the Artistic Director of the Istanbul Music Festival. She studied Italian Language and Literature at the Department of Western Languages ​​and Literature at Ankara University. In 2002, she received her master's degree in Languages ​​and Communication from the University of Florence.
Between 2002 and 2008, Çakırkaya worked as a program coordinator for the Bilkent Symphony Orchestra, where she was responsible for coordinating programs, orchestral tours, CD recordings and PR. Efruz Çakirkaya has been part of the Istanbul Music Festival team since 2008, whereas a Deputy Director, together with the Festival Director of the time, developed the artistic programme and coordinated the logistical and technical planning of concerts and agreements with artists and agents.
In 2014, Efruz Chakyrkaya took part in a training called Atelier for Young Festival Managers organized by the European Academy of Festivals. In 2018, she was selected among four female cultural professionals from Turkey to join the British Council's Women and Leadership in the Arts and Culture programme.
She will be the guest curator at Wonderfeel Festival which will be presented in the Netherlands in 21-22-23 July 2023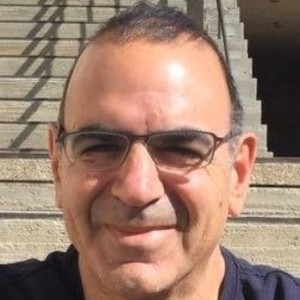 Eyal Sher, Director of Israel Festival Jerusalem - Israel
Previously, he served as the Jerusalem Foundation's Art and Culture Director, Deputy Director of the Jerusalem Cinematheque and producer of the International Jerusalem Film Festival. Eyal produced Claude Lanzmann's "Zahal," wrote the feature film screenplays to Gila Almagor's "Under The Domim Tree" directed by Eli Cohen and to Yossi Zomer's "Forbidden Love." He wrote and directed the TV shows "Spaceship" and "Insomnia," and directed the award winning documentaries "-400 and Up," and "Operation Thunderbolt." He is the creator and Producer of "Peacehub - Israeli-Palestinian Conflict Resolution Dialogues - Live Online." B.A. Film and Television, UCLA ; Masters in Philosophy of Ideas, Tel Aviv University; Heschel Center for Environment Fellow.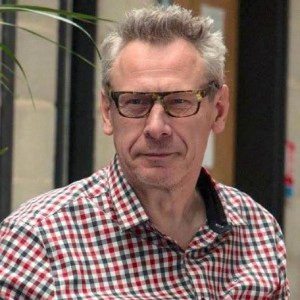 Hugo Bergs, Artistic Coordinator of C-TAKT - Belgium

More than 30 years I'm working for the Provinciaal Domein Dommelhof. With a background in art film and Photography and practicing theatre production for more than 20 years I now coordinate our platform C-TAKT. C-TAKT is focusing on transdisciplinary arts and is funded by the Flemish and regional government. Together with a production assistant and a communication officer we run a residency centre, coproduce transdisciplinary projects and present this kind of work in different presentation formats. We collaborate on a structural basis with partners in Flanders, The Netherlands and on an international level with the In Situ Network.

Dommelhof is a provincial domain in the region of Limburg, Belgium. Founded as the first cultural centre of Flanders in 1968, Dommelhof evolved into a creation centre for circus and transdisciplinary arts. Dommelhof is organized into two platforms for artistic development, production, presentation, and reflection.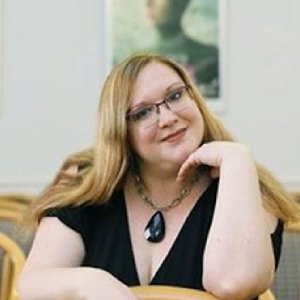 Margareta Ferek Petric, Composer and Artistic Director of Music Biennale Zagreb - Croatia
Margareta is a composer and artistic director of Music Biennale Zagreb. She was born in Zagreb, Croatia and has studied composition with Ivan Eröd, Chaya Czernowin and Klaus Peter Sattler at The University of Music and Performing Arts in Vienna, where she still lives and works. Margareta was granted scholarships from various international institutions and foundations and has received numerous international prizes for her work as a composer. Her music can be described as colourful, humorous, deep, and strives to create absurd sound images. Her approach implies an ironic treatment of traditional musical aesthetics, implanting vivid rhythmical impulses, transforming theatrical gestures into timbre, and exploring the intensity of extended instrumental techniques. The inspiration for her scores comes from literature, art, movies, science, politics, philosophy, remarkable individuals, or bizarre life situations. In addition to her work as a composer and curator, she is a member of various associations (ACOM - Association of Austrian Composers, IGNM - International Society for New Music/Austria and Musik21 - Association for the Promotion of Contemporary Music/Germany). She serves on the board of ÖGZM (Austrian Society for Contemporary Music) and as part of the Croatian Composers' Society (HDS) presidential board. In 2021 she was appointed to the Music Advisory Board of the Goethe Institute.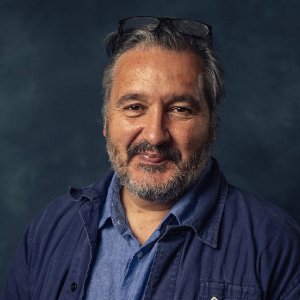 Peter Florence, Director of European Festivals Forest and Festivals consultant - UK
Peter Florence founded the Hay Festival in 1988 and has since established and consulted for 18 multi-artform festivals around the world from Brazil to Bangladesh and in Europe from Belfast to Budapest. He has run Brecon Jazz Festival and The Orange Word in London. He is a Trustee of the Baillie Gifford Prize and the Deborah Rogers Foundation. He is a jury member of EFFE, and a Friend of Oxfam. He was awarded a CBE for services to Literature and Charity and is a "Colombiano de Corazon". He was educated at Cambridge and the Sorbonne. He lectures on festivals' sustainability, creative industries, and cultural regeneration.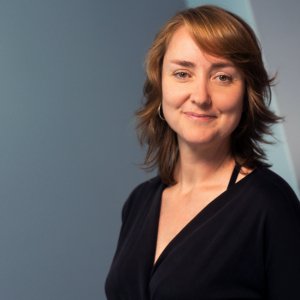 Tamar Brüggemann, Co-director of Wonderfeel Festival - The Netherlands
'At Wonderfeel all your stress disappears. Top performances in an idyllic setting, what more can one ask for in times of crisis?' (Trouw). Wonderfeel, an outdoor festival for classical music located in the woods near Amsterdam, is founded (in 2015) and co-directed by Tamar Brüggemann. She started her career at the Utrecht Early Music Festival (2001-2013) and subsequently managed the baroque orchestra Holland Baroque for several years. In 2019, the first edition of What About Now took place, a long night that focused on social sustainability by celebrating the here and now. In 2023 the 9th edition of Wonderfeel will take place and in 2024 the first edition of Wonderfeel Helsinki is planned.
Besides Wonderfeel, Tamar also fulfilled a few additional functions, including advising the Performing Arts Fund NL and the Municipality of Rotterdam and Amersfoort. She is currently lecturer at ArtEZ University on the course Curatorial Practices in Music, a member of the Advisory Board of the Istanbul Music Festival, board member of the European Festivals Association and of the Dutch equivalent, the Performing Arts Festivals Association. Together with Peter Florence, she recently founded the European Festivals Forest Foundation to plant a forest in Iceland in cooperation with as many festivals as possible to offset their CO2 emissions.
To breathe in some air outside the cultural bubble, Tamar started playing football a few years ago. Her goal is to score at least once again next season.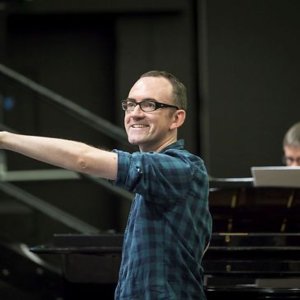 Tom Creed, Opera and Theatre Director - Ireland
Tom Creed is one of Ireland's leading opera and theatre directors, with a particular focus on new plays and operas by emerging and established writers and composers. His productions have been seen at all the major Irish theatres and festivals, and internationally in over 30 cities on three continents, including performances at the Opéra National de Paris, the Edinburgh, Melbourne and Perth International Festivals, the Barbican Centre in London, and BAM, the Public Theater, the Irish Arts Center and PS122 in New York.
Recent work includes Donizetti's Maria Stuarda with Irish National Opera, the world premiere of Mark O'Halloran's play Conversations After Sex at the Dublin Theatre Festival, for which he was nominated for Best Director at the Irish Times Irish Theatre Awards for 2021, and the world premiere of Michael Gallen's opera Elsewhere at the Abbey Theatre.
Tom was previously Festival Director of Cork Midsummer Festival, Theatre and Dance Curator of Kilkenny Arts Festival and Associate Director of Rough Magic Theatre Company. He is a member of the Expert Advisory Committee of Culture Ireland and a board member of Theatre Forum and GAZE, Ireland's LGBTQ+ Film Festival, and was a member of the steering committee of the National Campaign for the Arts from 2016 to 2022. He recently completed an MFA in Art in the Contemporary World at the National College of Art and Design in Dublin.